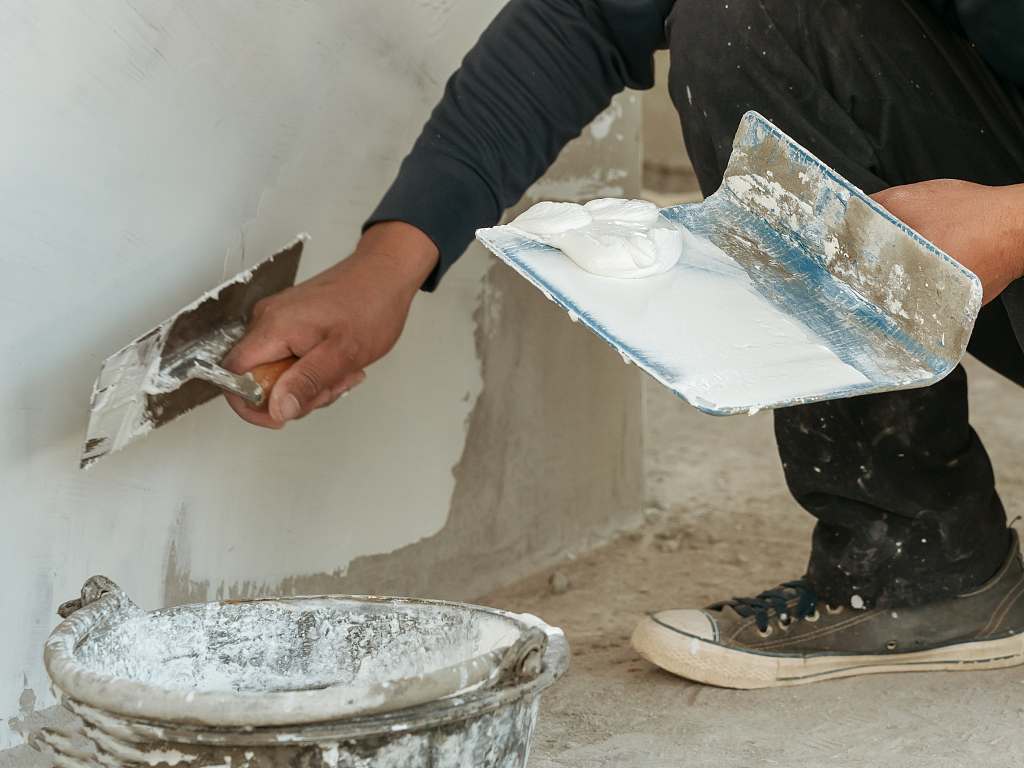 Skim Coat
Skim Coat is a texturing technique that's used to make a wall smooth or to repair damaged drywall.
It's a quick, long-term solution for repairing minor cracks, filling a joint, or leveling an existing flat surface.Skim coating is the only way to achieve a level 5 drywall finish, which a number of trade associations, including the Painting and Decorating Contractors of America, recommend for areas of bright or critical lighting.
Pre-mixed cementitious skim coat with no sand providing smooth texture for easy application from 0.5 - 2 mm. Giving good bonding and can be polished with sandpaper for final surface or painted over. Suitable for both internal and external application.
What is the difference between skim coat and plastering?
Skimcoat is the name given to a plastering technique where a wall is plastered with a layer of thin coat. It is usually applied to an existing plaster to smooth the surface. Another difference between skim and plaster is that plaster surfaces are always rough whereas a skimmed surface is smooth.
Should I prime before skim coating?
A skim coat is a thin layer of plaster or drywall compound that's applied to smooth out the surface of a wall. ... To reduce the amount of paint required to cover the wall evenly, you should always prime a skim coated surface before applying color to the wall.
Cost of re-skimming a room?
If your walls are already in good condition, you may only need to re-skim your room. This typically involves adding a 5-8 mm layer of finishing plaster over the top of existing plaster walls. So, it's a lot cheaper than plastering a room from scratch.
Anxin cellulose ether products can improve by the following advantages in skim coat :
·good solubility, water retention, thickening and construction performance
·simultaneously enhancing the adhesion and the workability,
·prevent hollowing, cracking, peeling or shedding problems