China EC Ethyl Cellulose Factory
Product Detail
Product Tags
Ethyl cellulose can't dissolve in water, but soluble in many organic solvents, so EC used in tablets,granules of its adhesive agent. It can increase the hardness of tablets to reduce friability tablets, it can be used as film-forming agent to improve the appearance of tablets, isolated taste, to avoid the failure of water-sensitive drugs to prevent the influx of metamorphic change agents, promoting the safe storage of tablets, also can be used as reinforcing material for sustained release tablets.
Items

K grade

N grade

Ethoxy ( WT% )

45.5 – 46.8

47.5 – 49.5

Viscosity mpa.s 5% solu. 20 *c

4, 5, 7, 10, 20, 50, 70, 100, 150, 200, 300

Loss on drying ( % )

≤ 3.0

Chloride ( % )

≤ 0.1

Residue on ignition ( % )

≤ 0.4

Heavy metals ppm

≤ 20

Arsenic ppm

≤ 3
EC can be dissolved in various organic solvents, such as ethanol, isopropyl alcohol, other alcohols, ketones, aromatic and so on. Common solvent (volume ratio):
1) Toluene:Ethanol = 4:1
2) Ethanol
3) Acetone:Isopropanol = 65:35
4) Toluene:Isopropanol = 4:1
5) Methyl Acetate:Methanol = 85:15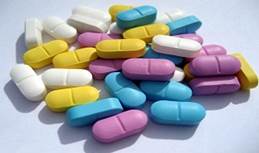 Applications
Ethyl Cellulose is multi-functional resin. It works as a binder, thickener, rheology modifier, film former, and water barrier in many applications as detailed below:
Printing Inks: Ethyl Cellulose is used in solvent-based ink systems such as gravure, flexographic and screen printing inks. It is organosoluble and highly compatible with plasticizers and polymers. It provides improved rheology and binding properties which helps the formation of high strength and resistance films.
Adhesives: Ethyl Cellulose is broadly used in hot melts and other solvent-based adhesives for its excellent thermoplasticity and green strength. It is soluble in hot polymers, plasticizers, and oils.
Coatings: Ethyl Cellulose provides waterproofing, toughness, flexibility and high gloss to paints and coatings. It can also be used in some specialty coatings such as in food contact paper, fluorescent lighting, roofing, enameling, lacquers, varnishes, and marine coatings.
Ceramics: Ethyl Cellulose is highly utilized in ceramics made for electronic applications such as multi-layer ceramic capacitors (MLCC). It works as a binder and rheology modifier. It also provides green strength and burns out without residue.
Other Applications: Ethyl Cellulose uses extends to other applications such as cleaners, flexible packaging, lubricants, and any other solvent-based systems.
 Packing:
12.5Kg /Fiber Drum
20kg/paper bags
2. Package:
25kg paper bags with PE inner ;   
12.5kg/Fiber Drum
25kg/Fiber Drum
---
---
Write your message here and send it to us