MHEC Hydroxyethyl Methyl Cellulose
Product Detail
Product Tags
Hydroxyethyl Methyl Cellulose (MHEC) is also named as HEMC, used as high efficient water retention agent, stabilizer, adhesives and film-forming agent in kinds of building materials.
1.

Chemical

Specification
| | |
| --- | --- |
| Appearance | White to off-white powder |
| Particle size   | 98% through 100 mesh |
| Moisture (%) | ≤5.0 |
| PH value | 5.0-8.0 |
| Ash content(%) | ≤5.0 |
2. Products Grades    
Product grade

Viscosity

(NDJ, mPa.s, 2%)

Viscosity

(Brookfield, mPa.s, 2%)

MHEC ME400

320-480

320-480

MHEC ME6000

4800-7200

4800-7200

MHEC ME60000

48000-72000

24000-36000

MHEC ME100000

80000-120000

40000-55000

MHEC ME150000

120000-180000

55000-65000

MHEC ME200000

160000-240000

Min70000

MHEC ME60000S

48000-72000

24000-36000

MHEC ME100000S

80000-120000

40000-55000

MHEC ME150000S

120000-180000

55000-65000

MHEC ME200000S

160000-240000

70000-80000
3.Application Field
1)Tile Adhesives
·Enable tile adhesive a longer open time.
·Improve workability without sticking trowel.
·Increase sag-resistance and wettability.
2)Cement/Gypsum-based plaster
·Improved water retention rate.
·Excellent workability and high coating rate
·Enhanced anti-slip and anti-sagging
·Improved heat resistance
3)Self-leveling compound
·Prevent the slurry from settling and bleeding
·Improve water retention property
·Reduce mortar shrinkage
·Avoid cracks
4)Wall Putty/Skim Coat
·Improve the water retention of putty powder, increase the workable duration in the open air and improve the workable compatibility.
· Improve the waterproofing and permeability of putty powder.
·Improve the adhesion and mechanical properties of the putty powder.
5)Latex paint
·Good thickening effect, providing excellent coating performance and improving the scrub resistance of the coating.
·Good compatibility with polymer emulsions, various additives, pigments, and fillers, etc.
·Excellent workability and improved spattering resistance.
·Good water retention, hiding power and film formation of the coating material is enhanced.
·Good rheological properties, dispersion and solubility.
6)Laundry Detergent
·High light transmittance
·Delayed solubility for viscosity control
·Fast cold water dispersion
·Good emulsification
·Significant thickening effect
·Security and stability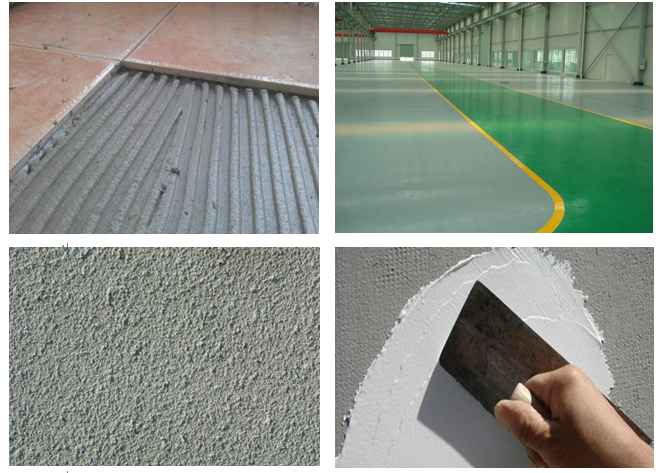 Packaging:
25kg paper bags inner with PE bags.
20'FCL: 12Ton with palletized, 13.5Ton without palletized.
40'FCL: 24Ton with palletized, 28Ton without palletized.
---
Previous:
HEC Hydroxyethyl Cellulose Suppliers
---
Write your message here and send it to us